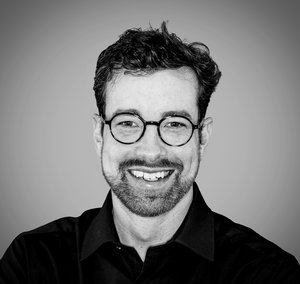 Andrea Levine - Chair
Andrea, REALTOR, GRI, ABR, EcoBroker has been a Richmond resident for over 20 years. She has a strong background in design and is very knowledgeable about the renovation process. Prior to becoming a Real Estate professional, Andrea worked many years in the motion picture film industry, where attention to detail, problem-solving, and thorough communication were integral characteristics of the job. Andrea possesses a love for 20th century architecture and design, from arts and crafts to mid-century to modern. Her expertise shines through when dealing with unique or unusual properties. She is an active member of the James River Green Building Council and The Maymont Civic League, among others. She is also a bus tour guide for the annual Venture Richmond Loft Tour.
David Bass - Vice Chair
David is the public relations and communications director at the Virginia Society of Certified Public Accountants where he oversees and provides strategic direction for VSCPA public relations and communications efforts. A graduate of the University of Richmond, David's prior experience as a public relations practitioner includes working on media and public relations at a Richmond-based agency for Fortune 500 companies, special events and nonprofit clients. David is an enthusiast for all things related to cities and Richmond and is founder and president of the Manchester Alliance representing the Manchester neighborhood where he has owned a modern-style loft since 2006. David has always pursued architecture, design and modernism as a hobby with a special interest in mid-century modern design.
Jay Huggins - Treasurer
Jay is delighted to be a part of Modern Richmond and contribute to the community of enthusiasts. Drawn to all things modernist, he started college with the intent of studying architecture but detoured into business and soon found himself fiddling with computers, networks, and eventually user-experience systems. He is currently a Sr. Business Analyst at ICF Next, a full-service customer-experience agency. In addition to an appreciation of Modernism in all its forms, Jay's interests include photography, wine, design, cycling, travel, Scrabble, and world cuisines.
David Domster - Secretary
David embraced modernism and mid-century design in 2005 when he bought a house at auction that was designed by Richmond architect Henry Tenser and built in the early 1970's. The property was in need of a lot of work. David proceeded through an extensive rebuild of the originally custom designed home and renovated it to 21st century luxury standards. Through the process, he was introduced to Modern Richmond and discovered the vibrant community that's passionate about modern design in RVA. Domster brings his organizational / operational management and financial skills to the Board from his career in information technology. He is zealous about being the go-to guy, feeding friends, and the continued creation of his home. David lives in Richmond's Southampton neighborhood with his dog Doris.
Helen Reed - Marketing
Helen is an interior designer and artist living in Richmond, Virginia. She is President of Helen Reed Design a full service interior design firm that specializes in restaurant, hotel and modern residential design. The firm has had many award winning projects on the East Coast. In addition to her design firm Helen is working on a line of custom fabrics, wallcovering and area rugs based on her contemporary paintings. She has a passion for modern design, furniture, art and architecture. In 2013, Helen Co-Founded Uplined.com, a technology company that provides cloud storage for both residential and commercial properties. Helen also serves on the Board ASK Childhood Cancer Foundation and is a past Board member of NEWH.org, The Hospitality Industry Network.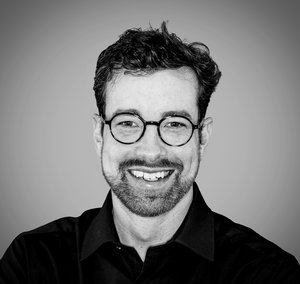 Trey Tyler - Member At Large
Trey is the owner of RenderSphere LLC , an architectural visualization company that works closely with designers and project stakeholders to illustrate building designs, often before construction begins. With 20 years combined experience in both the design industry and the digital arts, Trey enjoys helping his clients realize their "completed project vision" – whether that vision is a new building or a historic structure of the past. A Richmond native originally, Trey grew up on the South Side (in Midlothian) and then ventured down to NC State's School of Design (Go Pack!), where he developed a deep appreciation for all things modern, especially modern architecture and furniture. Prior to founding RenderSphere, Trey practiced Architecture in Charlotte and Raleigh, then returned to Richmond, settling down in the Fan District.
Wendy Umanoff - Programs
Wendy, principal of UMANOFF DESIGN LLC, has been a part of the design community in Richmond for the past 12 years. She credits her passion for architecture and her love of abandoned antiquities with greatly influencing her unconventional approach to design. For the past four years Wendy has focused her talents on designing custom, one-of-a-kind lighting fixtures. She works closely with residential and hospitality clients across the country, creating lighting that helps to establish balance as well as inspire their personal and professional spaces. Her work can be seen hanging in restaurants, hotels and homes across the country and Canada. Wendy has been featured in prominent regional and national media, including HGTV, Better Homes and Gardens, New York Magazine, Virginia Living, Distinctions Magazine and R.Home Magazine.
Chris Snowden - Programs
Chris is owner and lead designer of Christian Snowden Design, an architectural design firm focusing on modern residential, spatial reinvention, renovations and additions in the state of Virginia. A Richmond native, Chris attended the Savannah College of Art and Design (SCAD) for both undergraduate and graduate. After graduating in 2012, he worked in Richmond on a number of projects involving warehouse conversions to lofts/apartments, new construction urban apartment buildings, as well as the Angus Residence, a modern home just outside the city. The Angus Residence was featured on the 2018 Modern Richmond Tour. After completing this design, Chris decided to start his own design firm focusing on a modern residential design. He is also a midcentury modern furniture enthusiast and lives in an industrial loft that he designed for himself around his midcentury collection.
Andy Scudder - Development
Andy has over 25 years of experience in architecture and interior projects. His work has focused on rebuilding inner cities and their neighborhoods, the strengthening and preservation of the urban landscape, and custom single family, multi-family and mixed-use design. Andy joined Johannas DesignGroup (JDG) as a founding member of the Design Team in 2000. Andy studied Architecture at Syracuse University including eight months in Florence, Italy investigating the relationship of new structures in ancient places. He has worked in architectural offices in Rochester, New York, London, England and Richmond, Virginia. He, his wife, daughter and son reside in the Museum District where Andy has volunteered his expertise for several years.